GROW and Learn with Us
Use of the TNP Knowledge Library is provided to educators and organizations at no charge.  Please visit tnpwaren.myturn.com to access these resources.  Upon visiting, individuals can view the resources as well as create an account and reserve resources.  If assistance is needed in creating an account, please use the contact information below to reserve an appointment and TNP can assist you.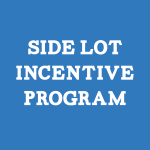 Side Lot Incentive Program
Are You Seeking to Beautify Warren?